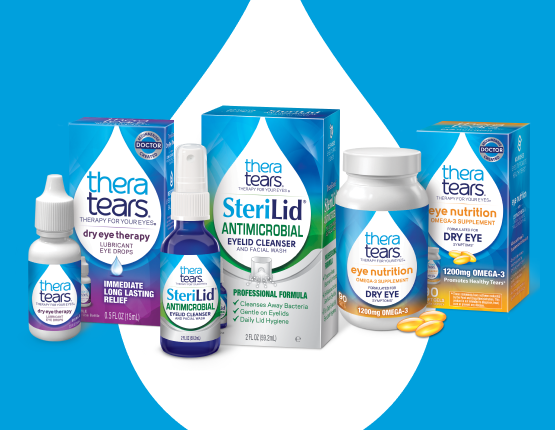 The TheraTears® Eye Therapy System
The TheraTears® Therapy System uses a combination of products to provide relief and help keep your eyes feeling healthy and nourished. 
TheraTears® products are designed to be used together to restore, cleanse, and nourish your eyes.
Step 1 - Eye drops
Lubricant eye drops support the homeostasis of the tear film, which is the overall balance of the different parts of the eye. They also reduce hyperosmolarity in the tear film, which is increased salt concentration in tears, which can dry up your tears too quickly. TheraTears® lubricant eye drops are available in a variety of formulations.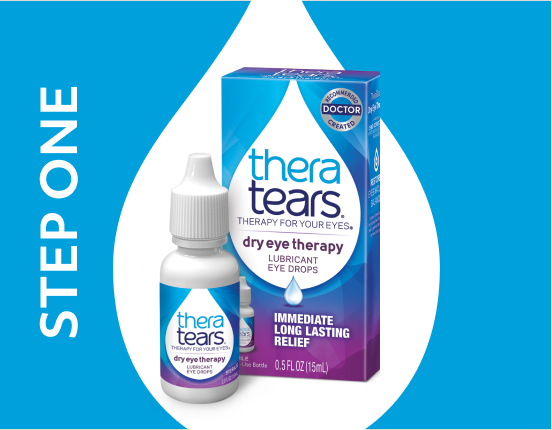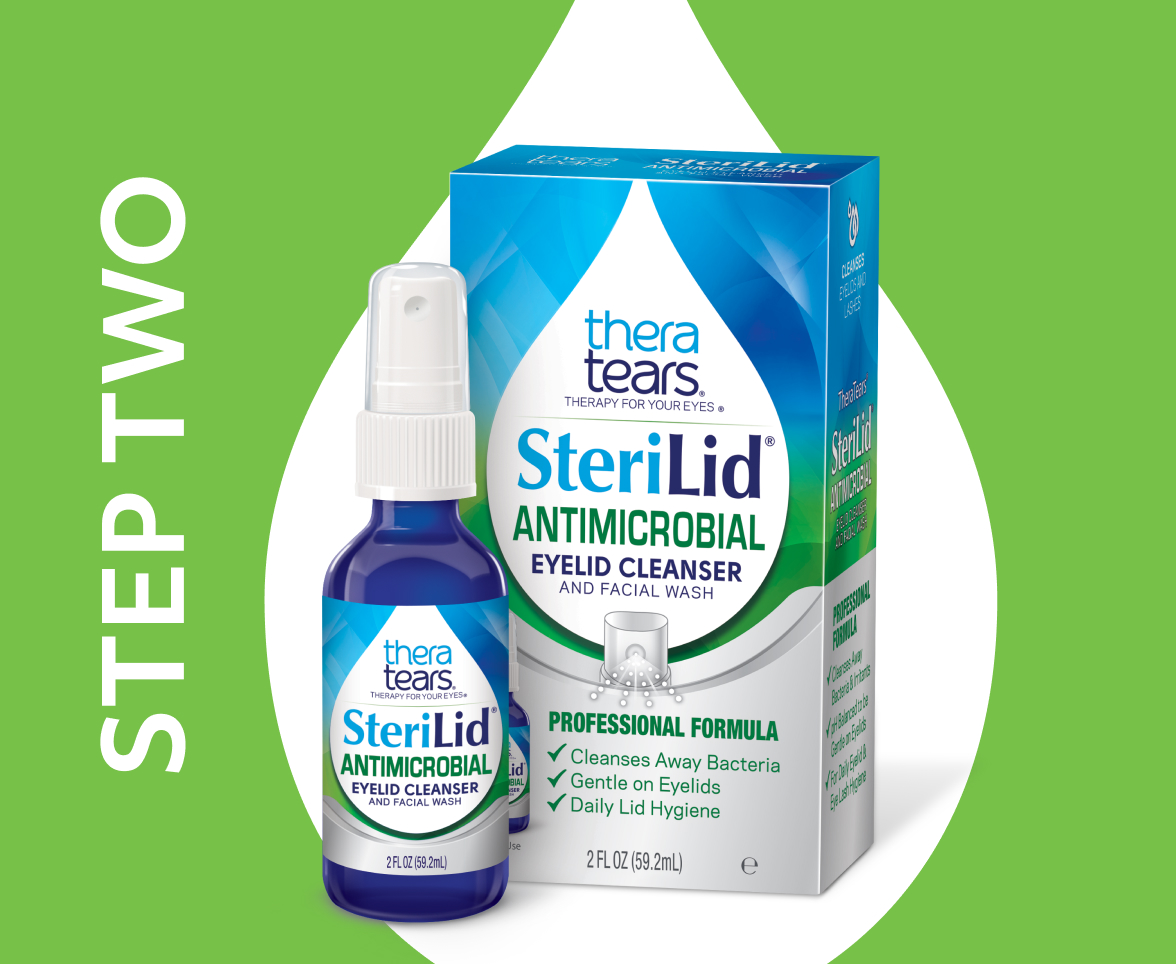 Step 2 - Eyelid cleanser and facial wash
Did you know that bacteria on your eyelids can aggravate dry eye symptoms?
TheraTears® Sterilid® Antimicrobial Eyelid Cleanser and Facial Wash is an effective daily cleanser that's gentle on the eyelids and clears away any bacteria. The cleanser is an essential step toward overall eye hygiene since it cleanses away external irritants from eyelids and eyelashes which could aggravate dry eye symptoms. 
The  formula is as effective as a prescription at cleaning eyelids. It is pH balanced and gentle on eyelids. Sterilid can be used daily along with regular use of TheraTears® Dry Eye Therapy Lubricant Eye Drops.
Step 3 - Omega-3 supplement
Omega-3 supplements are recommended for dry eye because omega-3 fats can improve the integrity of the eye glands, which produce the oil layer of tears. The oil layer of the tear film prevents your tears from drying up too quickly, so your eyes can stay lubricated for longer. 
The TheraTears® Omega-3 Supplement can be incorporated into your  care regimen to support healthy feeling tears and eyes. This unique formulation is an optimized blend of organic flaxseed oil, pharmaceutical grade fish oil, and Vitamin E.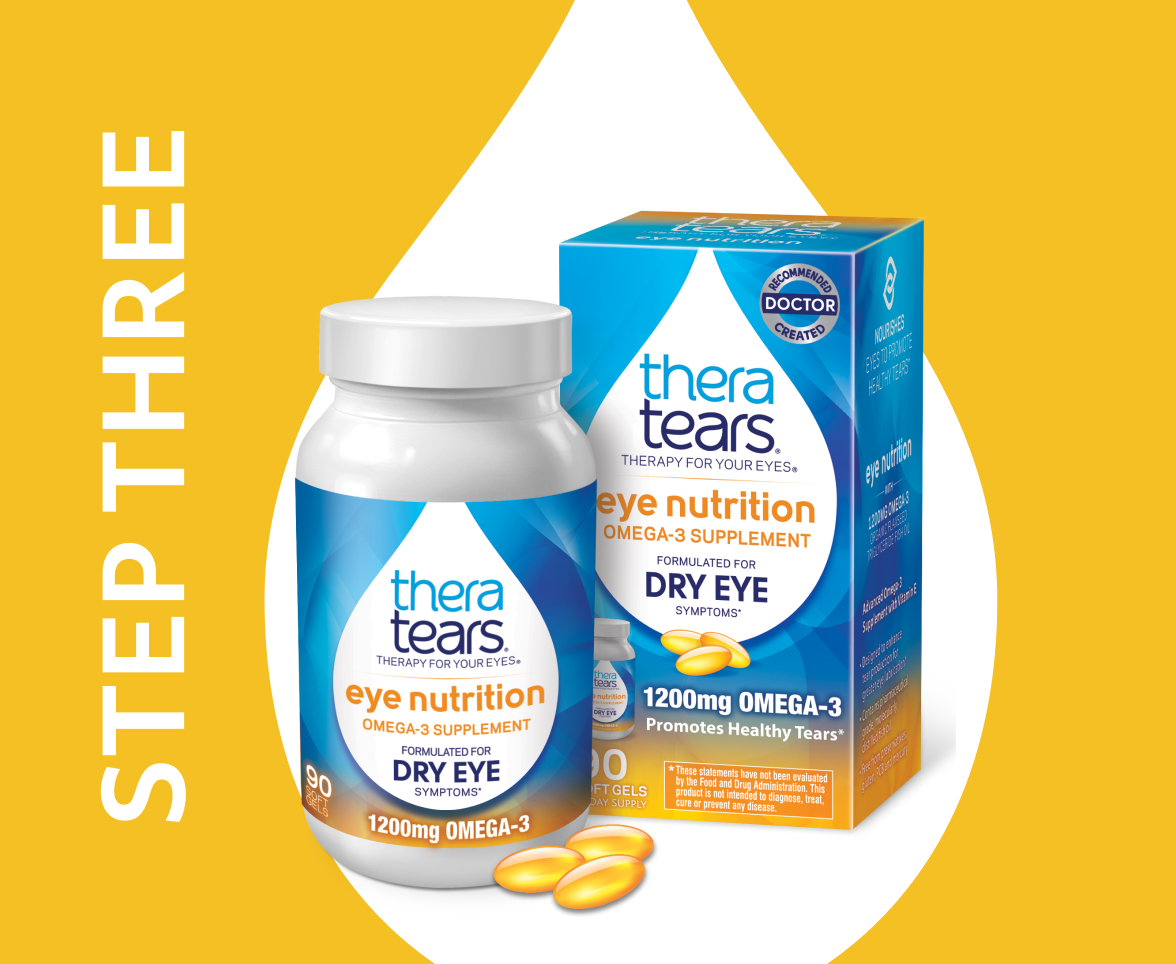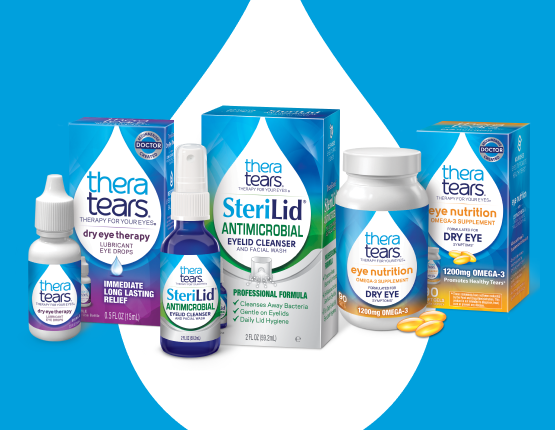 Why You Should Use an Eye Therapy System for Dry Eyes
A dry eye treatment regimen can help you achieve healthier feeling eyes. The TheraTears® Eye Therapy System offers multiple methods for protecting your eyes and treating your dry eye symptoms. 
Eye drops, an eyelid cleanser, and an Omega-3 supplement can all work together to help keep your eyes feeling healthy and nourished. A complete, 3-step therapy system helps promote eye health and provide you with the relief you need from your dry eye symptoms.
A Drop Like No Other™