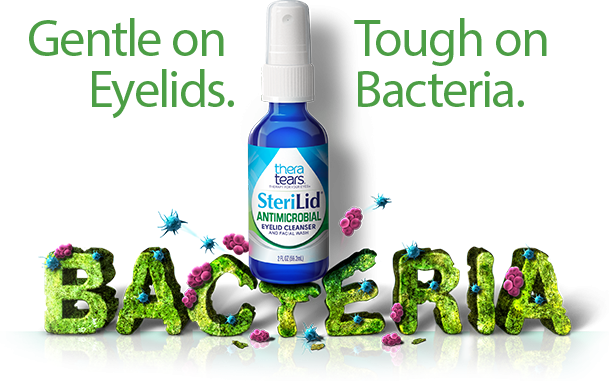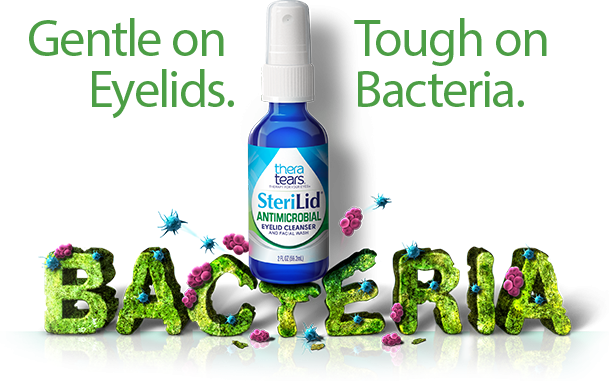 The First FDA-Accepted Antimicrobial Eyelid Cleanser
---
Cleanses away external irritants that can aggravate dry eye symptoms
Download Report
Eyelid Cleansing: important, but often overlooked:
TheraTears® Sterilid® is an advanced eyelid cleansing formula that is gentle on eyelid and tough on bacteria. It's a convenient and affordable OTC solution that is as effective as a prescription.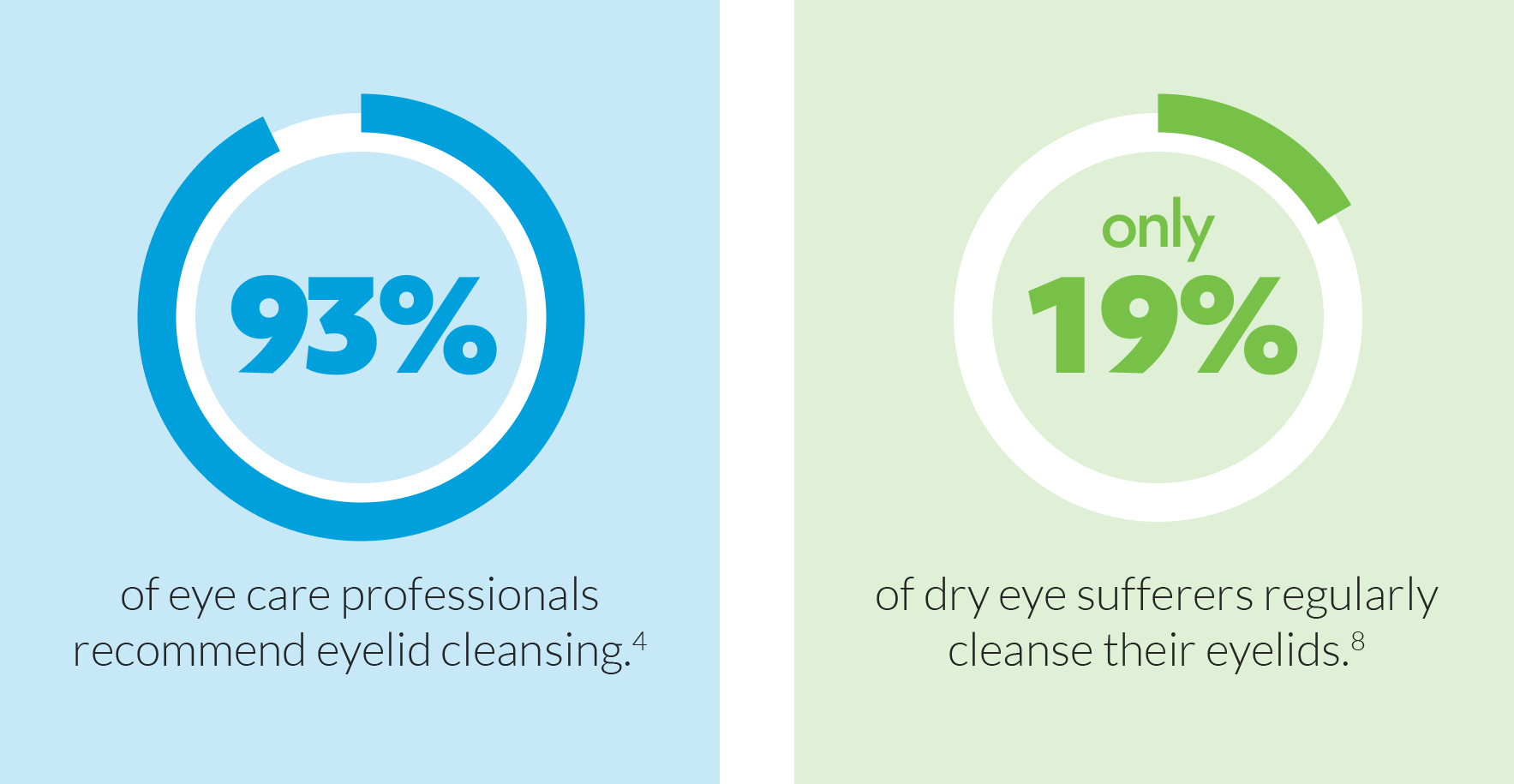 8 Common Eyelid Bacteria Tested:
Pityrosporum Ovale
Serratia Marcescens
Staph Aureus
Pseudomonas
 
Moraxella
Staph Epi
Coli
MRSA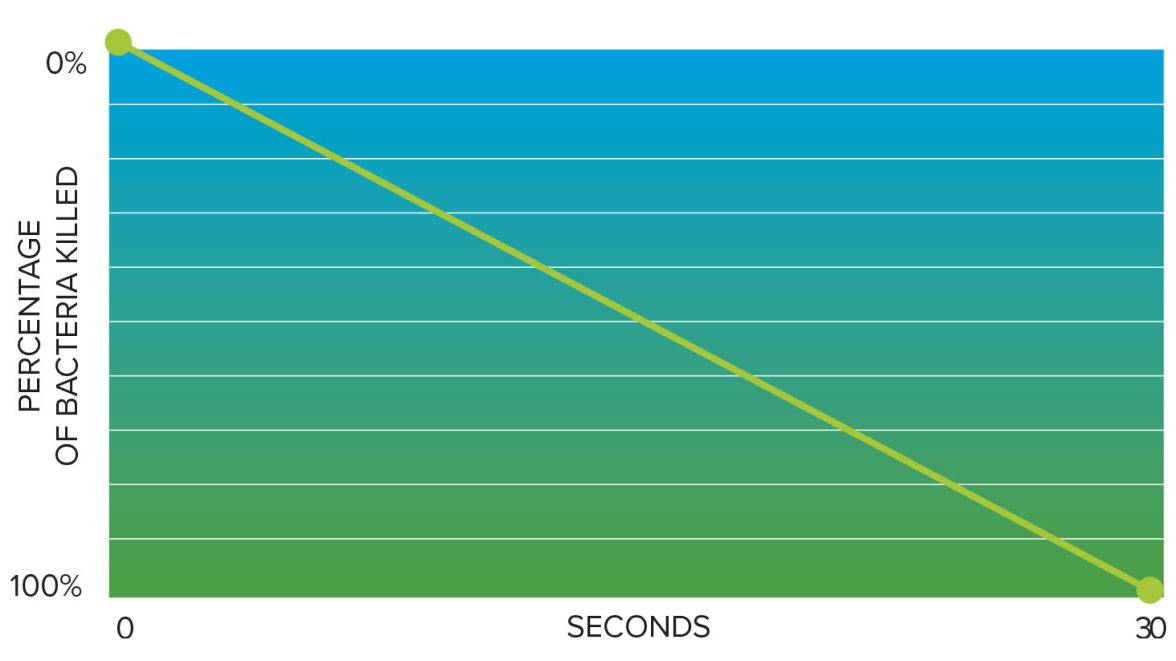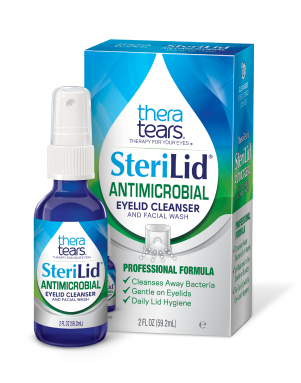 TheraTears® SteriLid Antimicrobial Eyelid Cleanser and Facial Wash
OTC solution as effective as a prescription

Advanced Hypochlorous Acid (0.01%) formula

Cleanses away bacteria

Patients will love the no-rinse formula that's gentle on eyelids

Effective daily lid hygiene
A Powerful Natural Ingredient
Hypochlorous acid is an organic substance that occurs naturally in the body. It is produced in neutrophils, functioning as an antimicrobial agent that destroys bacteria and serves as an important part of the immune system.
TheraTears® SteriLid® Antimicrobial Eyelid Cleanser and Facial Wash uses the power of hypochlorous acid to provide key eyelid hygiene advantages:


Effectiveness
Antimicrobial capabilities effectively and quickly eliminate micro-organisms from the eyelids and lashes
 


Tolerability
Low toxicity and a pH balanced formula prevent irritation of the delicate skin of the eyelid or eyelid margin


Patient Satisfaction
Patients will be happy to use an organic substance rather than a harsh, unnatural facial wash
Recommended for use with TheraTears® Dry Eye Therapy Lubricant Eye Drops to support healthier feeling eyes.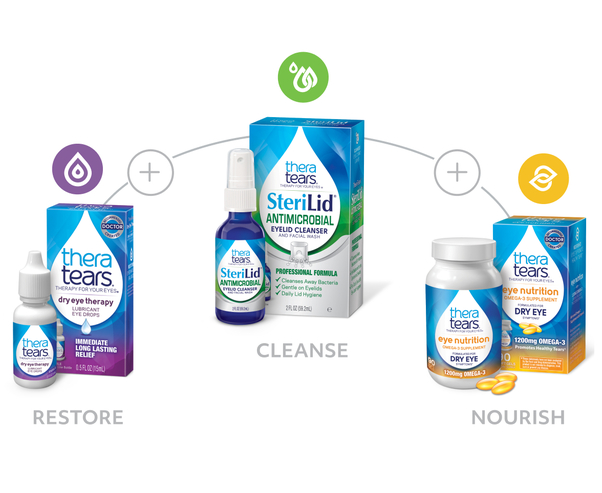 1. Data on file
2. The 2017 Gallup Study of Dry Eye Sufferers (Conducted by Multi-sponsor Surveys, Inc.)